Nooij-TIS uses modern inspection techniques. We use a professional infrared camera for different types of inspections. The application is almost unlimited and in industry, construction and electrical use everyday.
We can also perform camera inspections. Besides rigid endoscopes, we are increasingly using mini cameras for our inspection. We perform camera inspections at ambient temperature, but our specialty is to perform camera inspections in operation oven architectural installations.
Our equipment can be used up to about 1200 ° C. We develop in-house water-cooled stainless steel protection lances for endoscopes and miniature cameras.
Using ultrasonic leak detection simply leaks can be detected in existing installations under pressure. Thickness measurements can also be carried out with an ultrasonic thickness meter.
[slider id='81' name='Technology']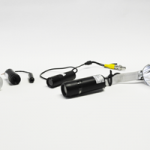 Endoscopy and mini camera's
An endoscope is an optical intrument that allows to inspect part of installations that can not be reached under normal conditions. Such as heat exchanger pipes or the wall interior of a building. Nooij-TIS has rigid endoscopes with a maximum lenght of 3 m. The angle of view can be straigth or 90°.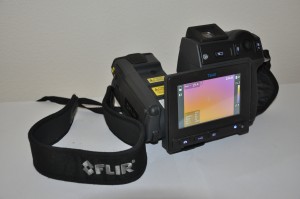 Thermography
Thermography is an upcoming inspection technique with almost unlimited application possibilities. Hot spots at the furnace, worn out bearings, hot spots in electrical equipment, tracing floor heating pipes are just a few expamples where infrared inspections are of great value.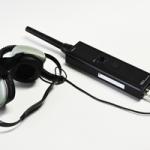 Ultrasonic measure techniques
The remaining thickness of a steel pipe or a steel vessel can easily be determined using an ultrasonic thickness measuring device. Not only steel, but a lot of non porous materials can be checked with an ultrasonic measuring device.