Nooij-TIS uses modern inspection techniques. So we use a professional infrared camera for different types of inspections. The application is almost unlimited and in industry, construction and electrical use everyday.
We can also perform camera inspections. Besides rigid endoscopes, we are increasingly using mini cameras for our inspection. We perform camera inspections at ambient temperature, but our specialty is to perform camera inspections in operation oven architectural installations.
Our equipment can be used up to about 1200 ° C. We develop in-house water-cooled stainless steel protection lances for endoscopes and miniature cameras.
Using ultrasonic leak detection simply leaks can be detected in existing installations under pressure. Thickness measurements can also be carried out with an ultrasonic thickness meter.
[slider id='81' name='Technology']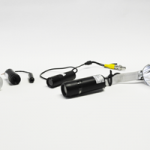 Endoscopy and mini camera's
An endoscope is an optical intrument that allows to inspect part of installations that can not be reached under normal conditions. Such as heat exchanger pipes or the wall interior of a building. Nooij-TIS has rigid endoscopes with a maximum lenght of 3 m. The angle of view can be straigth or 90°.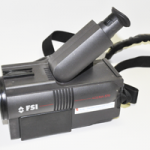 Thermography
Thermography is an upcoming inspection technique with almost unlimited application possibilities. Hot spots at the furnace, worn out bearings, hot spots in electrical equipment, tracing floor heating pipes are just a few expamples where infrared inspections are of great value.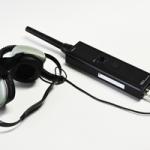 Ultrasonic measure techniques
The remaining thickness of a steel pipe or a steel vessel can easily be determined using an ultrasonic thickness measuring device. Not only steel, but a lot of non porous materials can be checked with an ultrasonic measuring device.
Read More
Nooij-TIS maakt gebruik van moderne inspectie technieken. Zo gebruiken wij een professionele infrarood camera voor verschillende soorten inspecties. De toepasbaarheid is haast onbegrensd en wordt in de industrie, in de bouw en in de elektrotechniek dagelijks gebruikt.
Ook kunnen wij camera inspecties uitvoeren. Naast starre endoscopen gebruiken wij steeds vaker mini camera's voor onze inspecties. Wij voeren camera inspecties uit bij omgevingstemperatuur, maar onze specialiteit is het uitvoeren van camera inspecties van in bedrijf zijnde ovenbouwkundige installaties.
Onze apparatuur kan gebruikt worden tot ca 1200°C. Wij ontwikkelen in eigen beheer watergekoelde RVS beschermlansen voor de endoscopen en de mini camera's.
Met behulp van ultrasone lekdetectie kunnen eenvoudig lekjes in onder druk staande installaties worden opgespoord. Ook kunnen diktemetingen worden uitgevoerd met een ultrasone diktemeter.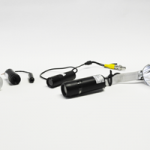 Endoscopen en mini camera's
Een endoscoop is een optisch instrument waarmee visuele inspecties kunnen worden uitgevoerd onderdelen die onder normale omstandigheden niet bereikbaar zijn. Bijvoorbeeld een pijpenbundel van een warmtewisselaar of een spouwmuur.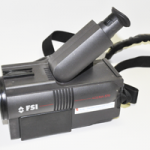 Thermografie
Infrarood inspectie techniek wordt steeds vaker toegepast voor tal van inspecties. Hete plekken op een oven, versleten lagers, overgangsweerstanden in een elektrisch circuit, opsporen van vloerverwarming zijn slechts een aantal voorbeelden waarbij infrarood inspectie techniek van grote waarde is.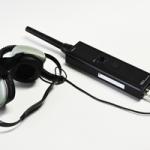 Ultrasone meettechnieken
De resterende dikte van stalen leidingen en vaten kan eenvoudig worden bepaald met een ultrasone diktemeter. Ook diktes van andere, niet poreuze, materialen kan met behulp van deze diktemeter worden vastgesteld zoals aluminium, RVS, maar ook vele kunststoffen.