Nooij Thermal Inspection Services is providing inspection services to
the steel industry since 1999. Our core business is inspecting refractory
constructions. We use modern techniques like:
Thermography.
High temperature endoscopy. We use water and air cooled endoscopes and mini camera's for video inspections of refractory installations at high temperatures (up to 1350 °C). Design and manufacturing of tailor made high temperature camera systems are done inhouse.
Ultrasonic leak detection and ultrasonic thickness measurements
Another service we offer is on line injection technique. We can resolve hot spots at hot blast mains, bustle pipes and stoves while a blast furnace can stay in operation at full pressure.
Nooij-TIS comply to all Dutch regulations with respect to Health, Safety
and Environment and our company is a VCA * certified company
(Safety for Contractors- Dutch certificate).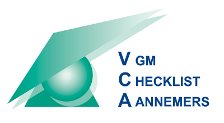 Furthermore our thermographers are Flir ITC level II certified
professionals (certified by the ASNT American Society of Non
Destructive Testing).