Reduce maintenance costs
In order to reduce maintenance costs and to improve the availability of technical installations, maintenance programms become more and more predictive (rather than preventive maintenance). Equipment will be not be replaced after a fixed service time but only when required. Therefore it becomes  more important to investigate and to monitor the condition of the equipment. Nooij Themal Inspection Services uses various inspection techniques than will provide the required information regarding the condition of equipment and installations. We are specialized in inspections of refractory containing installations in the steel and the (petro) chemical industry. Chimneys, reformers, incinerators, hot blast stoves, hot blast mains and furnaces are our field of expertice.
We have a sound knowledge of refractory constructions (design, materials, installation, commissioning and operation). Our refractory back ground in combination with modern inspection techniques is aprreciated by our customers. We inspect refractory installations in the steel industry and (petro) chemical industry world wide, such as Netherlands, United Kingdom, Germany, Brasil, South Africa, Turkey, Canada, South Korea and Malysia.
We are not limited to carry out inspections only, but on the basis of 30 years experiende with refractories, we also can recommend repair work, predict remaining life of an installation and propose alterations and improvements.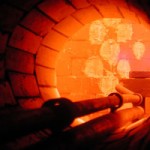 Heating up and cooling down
Nooij TIS has broad experience with cooling down and heating up of large refractory constructions, such as hot blast stoves. We have been involved in more than 60 complete heat up projects.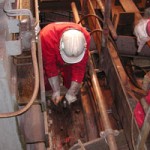 On line injection of refractory mass
Normal refractory constructions will result in a moderate temperature of the steel casing (100-150 °C) A hot spot on the steel casing is normally caused by damage of the refractory lining. Sometimes the back up insulaton layers are deteriorated and hot gasses can flow along the steel casing.
Om onderhoudskosten te verminderen en de beschikbaarheid van installaties te verbeteren worden onderhoudsprogramma's steeds meer predictief. Onderdelen worden niet meer vervangen na een bepaald aantal draaiuren of standtijd. Daarom is het bijzonder belangrijk om de conditie van de installatie in kaart te brengen en te monitoren. Met onze inspectietechnieken kunnen wij de nodige informatie aan de onderhoudsdiensten leveren. Wij zijn gespecialiseerd in het inspecteren van ovenbouwkundige installaties (mechanisch en vuurvast) in de staalindustrie en in de (petro)chemie. Schoorstenen, reformers,verbrandingsovens, windverhitters, hetwindleiding systemen en ovens zijn ons werkterrein
De combinatie van gedegen kennis en het toepassen van moderne inspectie technieken wordt door onze klanten gewaardeerd. Wij voeren wereldwijd bijvoorbeeld windverhitter inspecties uit in de staalindustrie o.a Nederland, Engeland, Duitsland, Brazilie, Zuid Afrika, Turkije, Canada en Korea.
Wij voeren niet alleen de inspecties uit, maar op basis van 30 jaar ervaring in het vuurvast, kunnen wij onze klanten ook adviseren over resterende levensduur van een installatie, mogelijke verbeteringen en de omvang van eventuele reparaties aangeven.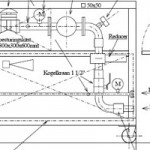 Engineering
Nooij TIS kan ook bestaande ontwerpen van vuurvaste installaties beoordelen en waar mogelijk verbeteringen aanbevelen, waardoor bijvoorbeeld veelvuldig terugkerende schades verminderen of voorkomen worden. Door jarenlange ervaring is de ovenbouw zijn wij in staat de meest geschikte vuurvaste materialen te selecteren.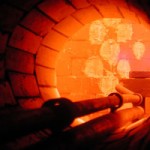 Opstoken en afkoelen
Nooij TIS heeft meer dan 30 jaar ervaring met opstoken en afkoelen van ovenbouwkundige installaties. In totaal zijn wij betrokken geweest bij het opstoken van ca 60 installaties.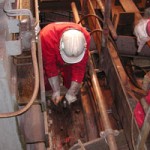 On line injecteren van vuurvaste massa
Een ovenbouwkundige installatie wordt zo ontworpen dat de stalen mantel iet al te heet wordt. Een hete plek op de stalen buitenmantel van een ovenbouwkundige installatie wordt veroorzaakt door een beschadiging van de vuurvaste bemetseling.